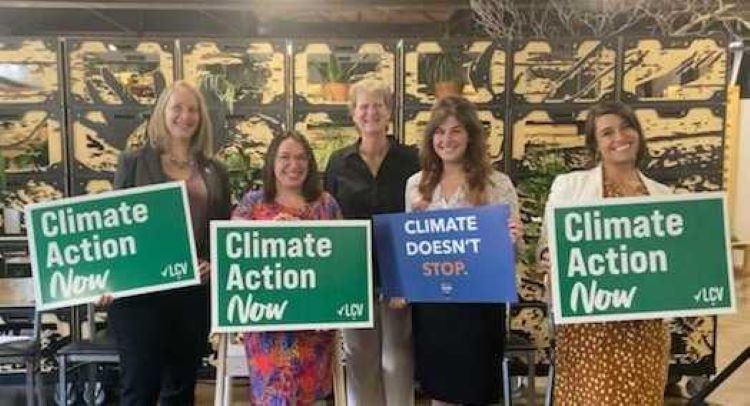 MILLVALE, Pa. (August 5, 2021) – Elected officials from local and state governments, along with environmental and labor advocates came together today at Millvale Food + Energy Hub to underscore the benefits of the Build Back Better agenda for Western Pennsylvanians while calling on Congress to align with the majority of PA voters (78% statewide) who support the President's vision. The event was hosted by Conservation Voters of Pennsylvania, the statewide political voice for the environment.
The Build Back Better agenda is a $4.1 trillion package designed to create millions of jobs by rebuilding crumbling infrastructure, investing in clean, renewable energy, and tackling environmental hazards that have plagued communities, particularly low-income communities and communities of color, for generations.
Katie Blume, Political Director, Conservation Voters of PA, provided opening remarks highlighting the ways a national agenda to rebuild our infrastructure represents a transformational opportunity to create both a sustainable and equitable economy here in Pennsylvania.
"Our nation is long overdue for the investment necessary to create safer and healthier communities," said Blume. "It's time that we ensure environmental justice for Western Pennsylvanians who have dealt with the harmful impacts of pollution for generations. The Build Back Better agenda is the best way to deliver the opportunities of a rapidly growing clean energy economy to Pennsylvanians as soon as possible, and we urge our congressional delegation to support the plan and pass it swiftly."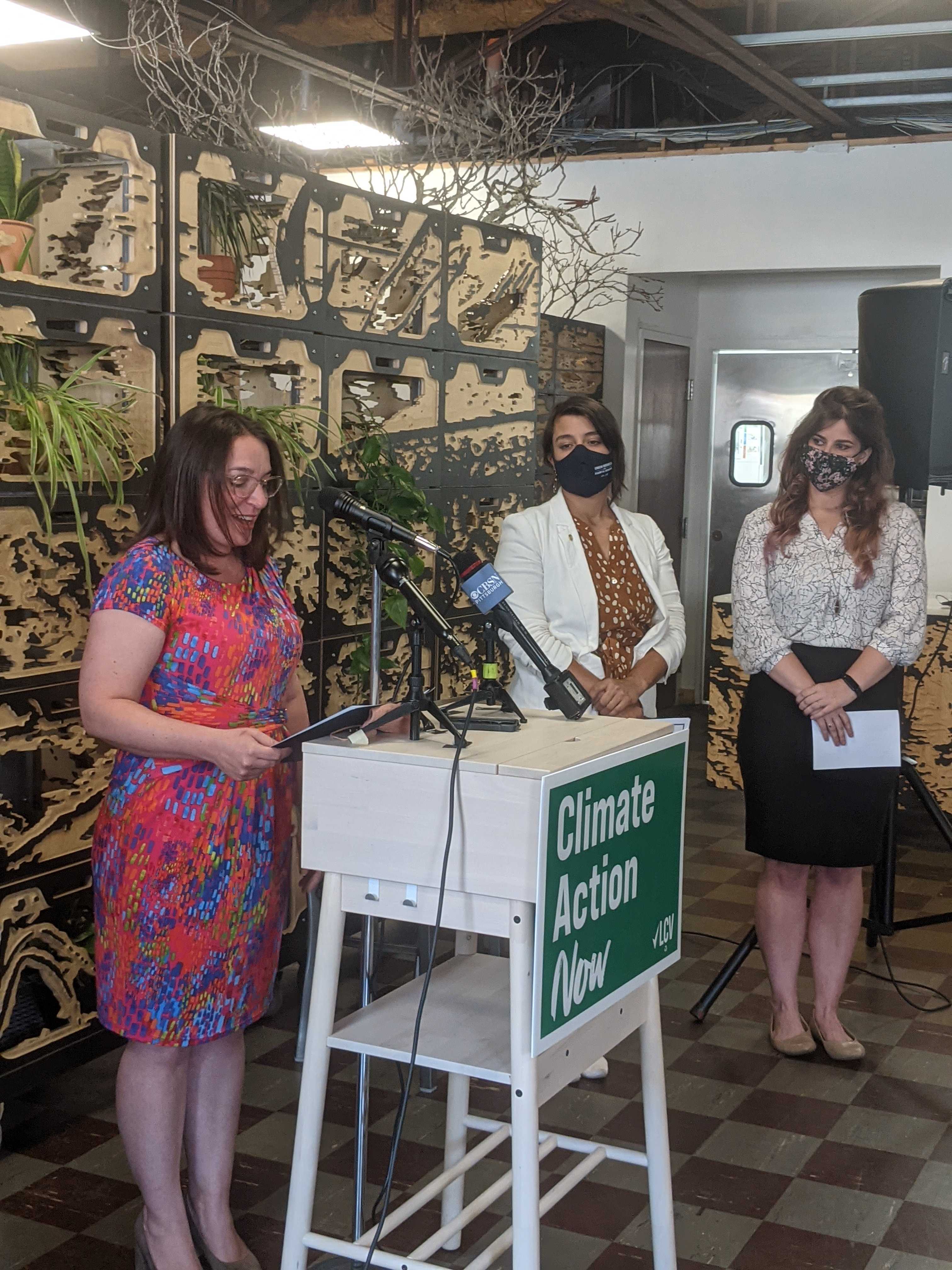 Millvale Food + Energy Hub was chosen by advocates to host the call-to-action event because it is a local example of how federal investments can have positive impacts in communities. State Senator Lindsey Williams and State Representative Sara Innamorato worked with Congressman Conor Lamb to secure funding to transform the former Millvale Moose into a community resource, powered by solar energy and operating a local microgrid, promoting sustainability and climate resiliency.
State Senator Lindsey Williams (Allegheny County) remarked, "Through the Millvale Food + Energy Hub, we created a regional resource for equitable neighborhood-scale development-- now imagine what we could do with a big transformational federal investment in clean energy and climate. With our growing population, we need proper infrastructure and more renewable energy to protect our communities for the future."
While the Senate is moving forward on the first part of the Build Back Better agenda, a $1 trillion bipartisan infrastructure proposal that provides funding for electric vehicles, public transportation and water infrastructure, Congress must also pass a separate measure focusing on creating jobs by investing in clean energy and confronting other pressing environmental issues, from tackling vacant industrial sites to remediating harmful runoff from abandoned mines.
"Democrats in Congress must deliver on their vision of our nation's future for the people of Pennsylvania," said State Representative Sara Innamorato (Allegheny County). "The Build Back Better Agenda shows that the key to Pennsylvania's economic recovery is to create well-paying union jobs building back a more equitable and just clean energy economy. All Pennsylvanians would benefit from the long-term, sustainable investments in green jobs, carbon-free energy, and cleaning up pollution—but most especially in Western Pennsylvania, where our neighbors have borne the brunt of a history of fossil fuel pollution."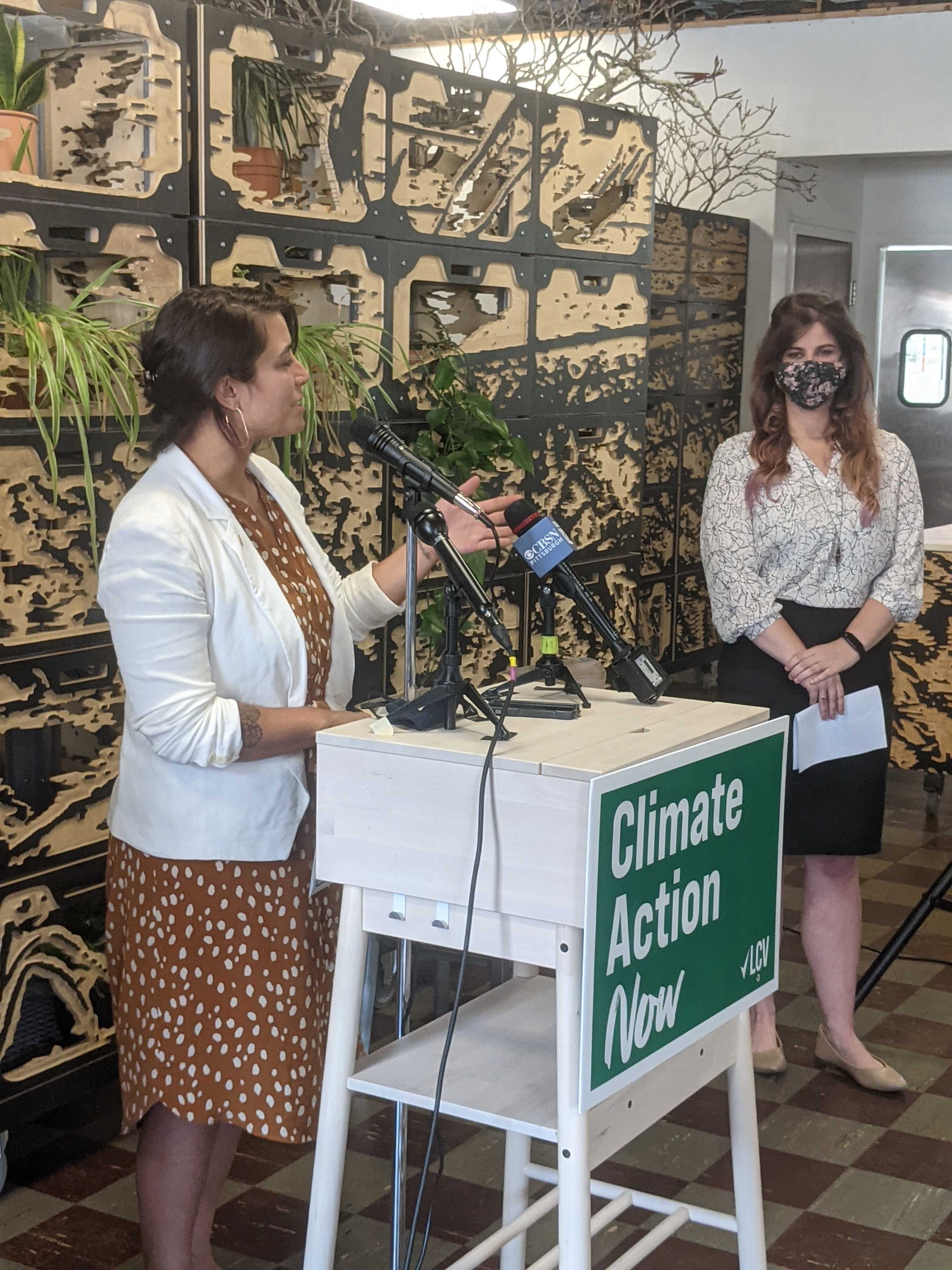 Advocates urged a full plan and robust investment from Congress focused on curbing the harmful impacts of climate change, including increased flooding and more frequent storms, and creating millions of well-paying union jobs to power a 21st century economy run on renewable energy.
"Repairing our infrastructure systems, retooling our manufacturing sector, and growing clean energy will all create good-paying jobs for workers across Pennsylvania and the United States and clean up our air and water," said Lee Geisse, Regional Program Manager with the BlueGreen Alliance, a nationwide coalition of labor unions and environmental organizations. "Congress should take immediate action to invest in workers and communities to build back better."
Local elected officials also joined the call for action by Congress on the Build Back Better Agenda, noting that green infrastructure will be a boon to their communities.
"Investment in building a more sustainable and equitable economy through clean energy and climate resilience infrastructure will make a real difference in people's lives," said Brittany Reno, Sharpsburg Borough Council President. "Family-supporting new jobs, improved public health, and neighborhoods that are safe from flooding, extreme heat, air pollution, and other anticipated dangerous impacts of our changing climate are all tangible benefits we can bring home to our communities right now through the Build Back Better Agenda."