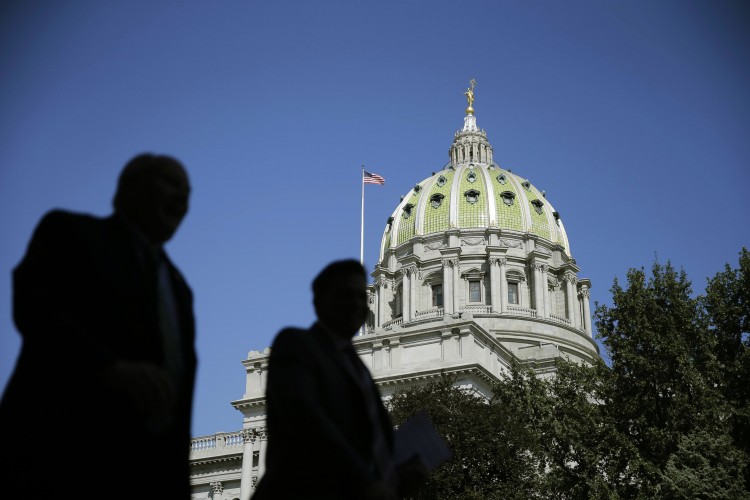 The natural gas industry spent $8 million lobbying Pennsylvania politicians last year, according to a new analysis from the nonpartisan government reform group, Common Cause/PA, and the Conservation Voters of PA.
The project, called MarcellusMoney, is an ongoing effort to track the political influence of Pennsylvania's gas drillers, who have spent $55.9 million on lobbying since 2007.
Last year drillers spent $733,635 on campaign contributions. Common Cause/PA Executive Director, Barry Kauffman says Pennsylvania is at "the bottom of the barrel" when it comes to campaign finance laws. It's one of 11 states with no limits on campaign contributions.
"When industry comes in and gives tens of thousands of dollars to legislators, that would be illegal in most other states," says Kauffman. "We really have to join the other states, which have recognized the power of political money and the influence it can have on determining public policy."
He points to the legislature's perennial failure to pass a gas severance tax to raise revenue and inaction on royalties legislation to protect mineral owners. Earlier this month, the conventional oil and gas industry successfully blocked new environmental regulations that were years in the making.
"The legislature's recent disruption of longstanding efforts to create cleaner air and water for the people of Pennsylvania shows the corrosive ties between the fossil fuel industries and leaders in the legislature," Josh McNeil of Conservation Voters of PA said in a statement.
Most of the industry's campaign contributions have gone to Republicans.
Last year, GOP candidates and PACs received $511,595, according to MarcellusMoney, while Democratic candidates and PACs got $186,600.