Josh McNeil, Executive Director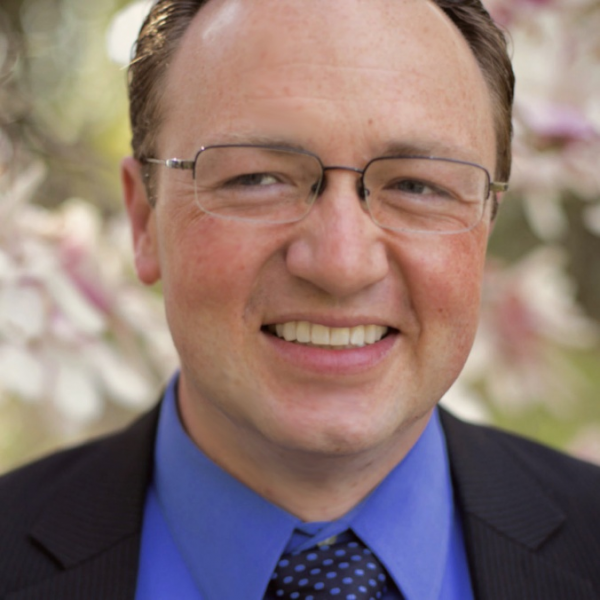 Josh McNeil founded Conservation Voters of PA in 2009. As Executive Director, he has built it into one of the Commonwealth's leading advocacy organizations. In 2018, he chaired the convening of 26 environmental and conservation organizations that created Pennsylvania's first Common Conservation Agenda - a shared blueprint for good environmental policy. Later that year, he led a green coalition that helped elect 29 new pro-environment officials to the state legislature - good people working to put that policy in place.
Since 2017, Josh has played a complementary role as Vice President for Civic Engagement for Conservation Voters of PA's strategic partner, PennFuture. Josh also proudly serves on the board of the Sustainable Business Network of Greater Philadelphia. He is the elected co-chair of the Choose Clean Water Coalition.  
Josh grew up in L.A. and Huntsville, AL.  He studied history, sang badly, played percussion, and abused his own dignity performing sketch comedy at Yale. He, his brilliant wife and his perpetual-motion toddler listen to a lot of songs about trucks at their home in West Philly.  
Primates have attacked Josh on four continents. His first paid job was keeping rogue chickens away from funerals with a pellet gun.
 
Molly Parzen, Assistant Director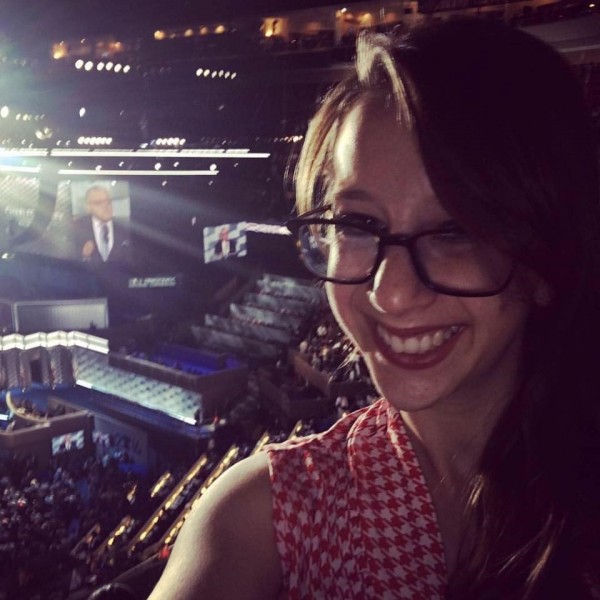 Molly Parzen has served as the Assistant Director of Conservation Voters of PA since August 2018. Prior to that, she served as CVPA's Development Director for 7 years. Before working for CVPA, she served as a campaign manager and finance director for political campaigns in the greater Philadelphia area. 
A proud graduate of Bryn Mawr College, Molly enjoys spending time with her cats, traveling, and explaining to people why Philadelphia is the greatest city in the world. 
 
Katie Blume, Political Director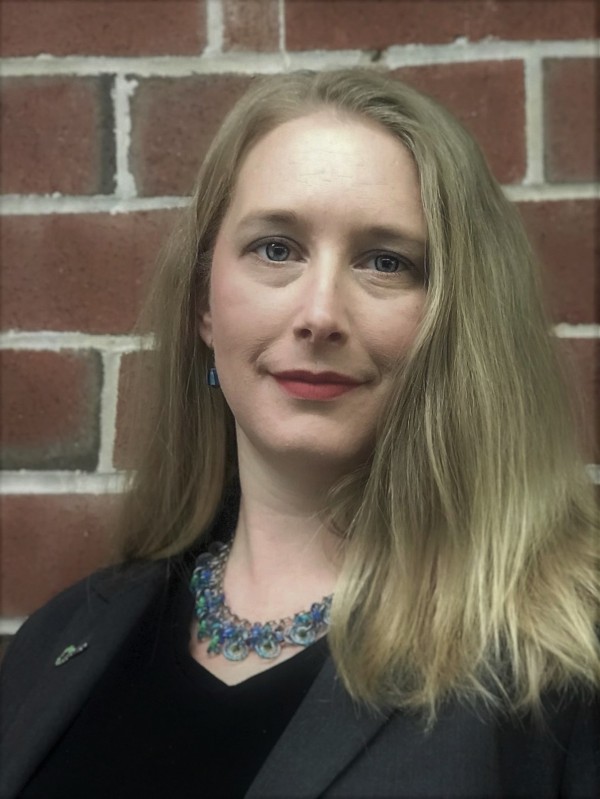 Katie Blume is the Political Director for Conservation Voters of PA. She has spent over twenty years as an organizer and advocate for many social justice issues, including electoral politics, having worked on local, county, and state legislative races. Prior to joining CVPA, Katie served as the Deputy Political & Organizing Director for the Pennsylvania Democratic Party. She's currently on the ballot for her own race to serve on her community's borough council starting in 2020. As the Political Director, Katie brings her diverse background in the nonprofit, private, and political sectors to work with elected officials and candidates to highlight the possibilities for progress in combating the climate crisis here in PA. 
Katie is primarily based in Harrisburg, and lives with her husband and pets in Central Pennsylvania, where she gets to wake up every morning to gaze over one of Pennsylvania's best natural trout streams.
Jess Cadorette, Chester County Director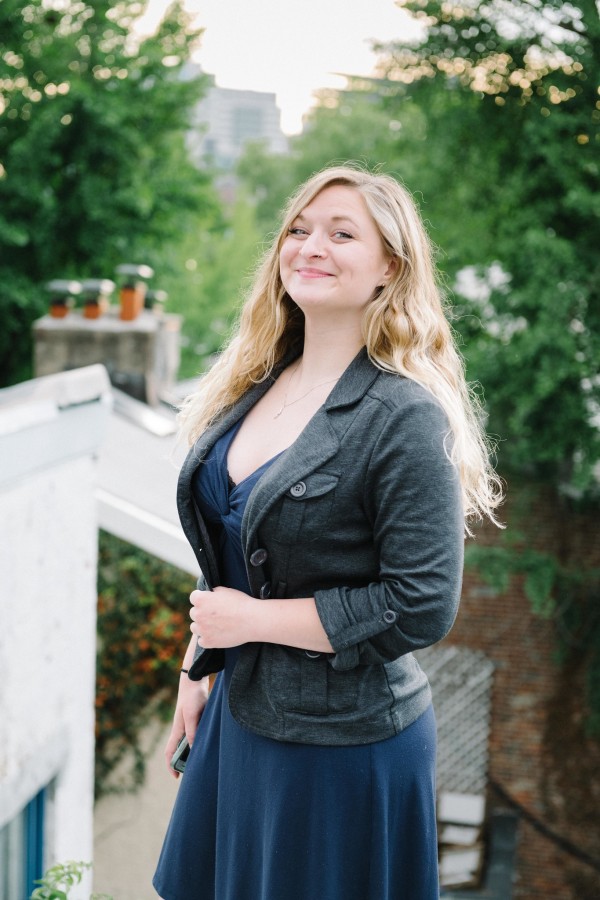 Jess Cadorette is the Chester County Director for Conservation Voters of PA. Jess grew up right here in Pennsylvania, receiving her Bachelor's Degree in Communications from Neumann University in 2016. Her research at Neumann focused on environmental communications.
Prior to joining CVPA's team, she spent two years volunteer organizing with PennEnvironment on their climate and clean energy team. She helped to mobilize citizens to work with their legislators and push for sound environmental legislation. With the PennEnvironment team, Jess helped to build support for clean, renewable energy across the state of Pennsylvania.
When she's not working to protect our environment, she's out enjoying it through hiking, kayaking, and walks with her dog. 
Kristin Zilcosky, Director of Digital Engagement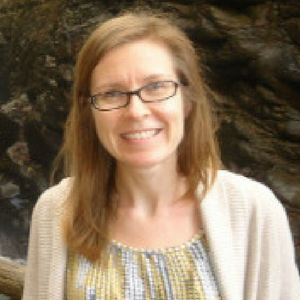 Kristin Zilcosky is the Director of Digital Engagement for Conservation Voters of Pennsylvania and New Jersey League of Conservation Voters. Kristin is spearheading an exciting program to protect the Delaware River Watershed, building a digital "megaphone," a list of more than 90,000 email activists who will be educated and mobilized to support the work of the Watershed partner organizations.
Before launching this project, Kristin served as the Digital Director for NARAL Pro-Choice America in Washington, D.C. Kristin joined NARAL Pro-Choice America in 1999 and led the organization's online campaigns, including email marketing, mobile advocacy, and social media. Before joining the world of progressive politics, Kristin did historical research. Kristin hails from upstate New York and graduated Phi Beta Kappa from Trinity College in Hartford, CT with a degree in American Studies.
Eva Piatek, Digital Campaigns Manager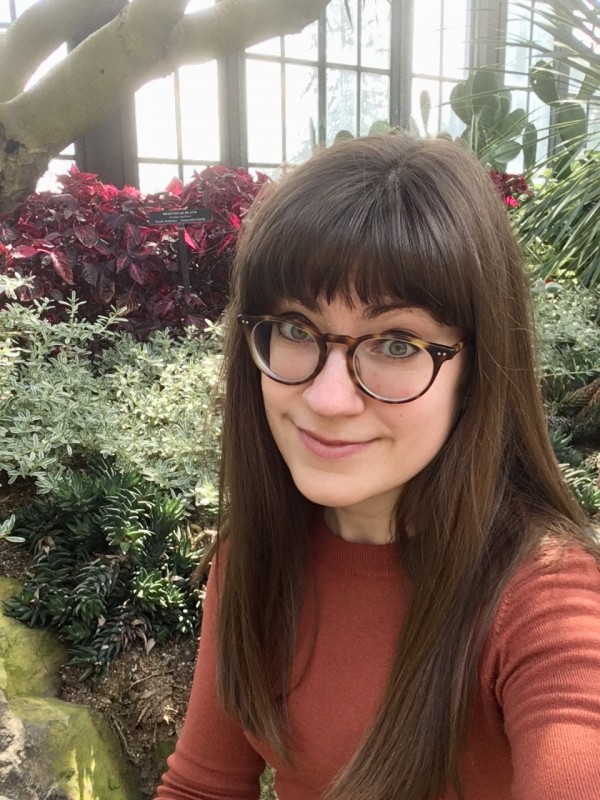 Eva Piatek is the Digital Campaigns Manager for Conservation Voters of Pennsylvania and New Jersey League of Conservation Voters. A proud Philly native, Eva has been living less than a mile from the Delaware River her entire life, so working on a program that supports the work of Watershed partner organizations hits right at home with her. 
Eva holds a master's degree in art history from Tyler School of Art at Temple University, and a bachelor's degree in Psychology and Philosophy from the University of Scranton. She has worked for various art museums and nonprofits in the Greater Philadelphia area over the years, primarily specializing in digital marketing, social media, and communications. Though she has spent most of her professional career advocating for the arts, Eva has always been an avid environmental advocate at heart. Some of her hobbies include traveling, baking, gardening, biking, and reading.
Hillary Mohaupt, Social Media Strategist and Inclusion Manager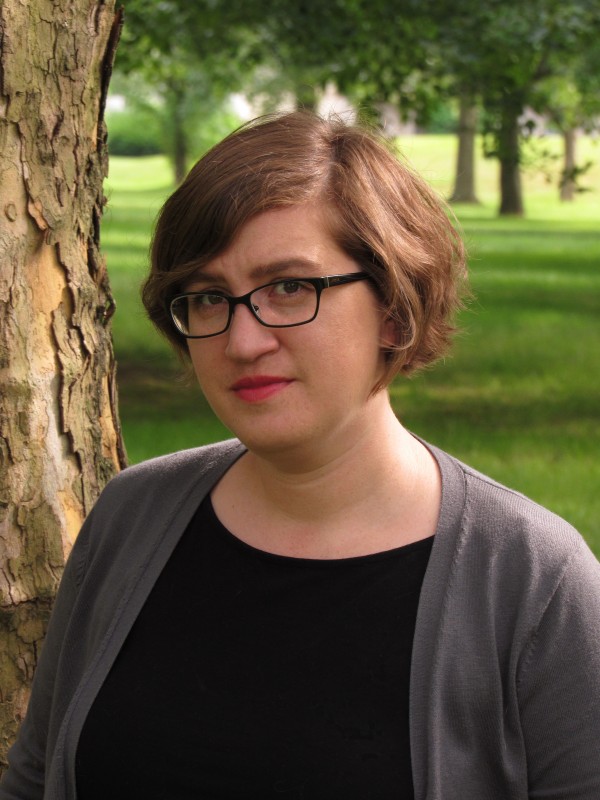 Hillary Mohaupt is the Social Media Strategist and Inclusion Manager for Conservation Voters of Pennsylvania and New Jersey League of Conservation Voters. She's spent over a decade helping small non-profit and cultural organizations tell their stories in print and online. A native of the Midwest, she enjoys exploring natural wonders across the US but prefers the restored prairies and woodlands of central Illinois. Hillary studied public history and the French resistance at Macalester College and the University of Delaware, and she holds an MFA in fiction from Pacific University in Oregon.
Lee M. Clark, Watershed Outreach Manager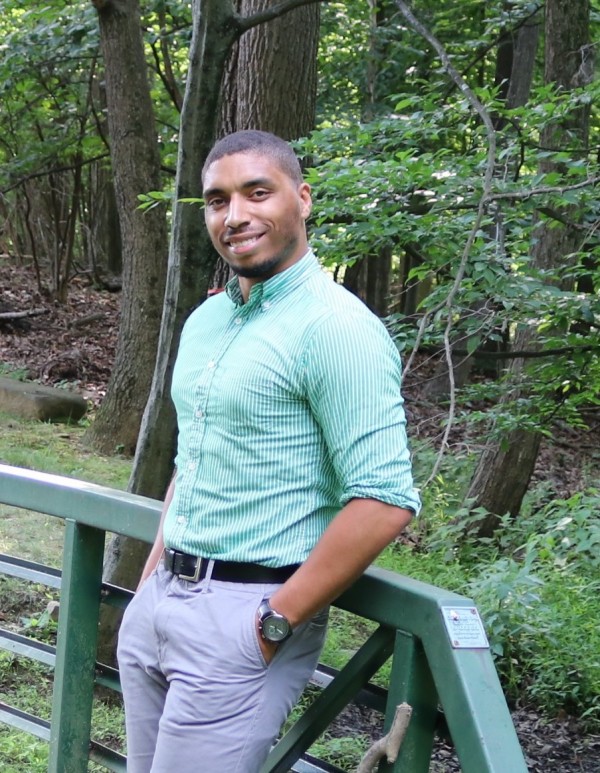 Lee M. Clark is the Watershed Outreach Manager for Conservation Voters of Pennsylvania and New Jersey League of Conservation Voters. A resident of Phillipsburg, Lee received his bachelor's degree in Political Science and master's degree in Business Communication from Rider University.
Prior to his work with the Delaware River Watershed, Lee worked as the Field Director for New Jersey League of Conservation Voters Education Fund's Green in '17 campaign, an initiative to raise awareness around prominent environmental issues including clean energy, clean drinking water, open space preservation, and environmental justice. Before joining the NJLCV and CVPA team, Lee worked in Lancaster, Pennsylvania on Hillary Clinton's 2016 Presidential campaign, coordinating canvasses, voter registration drives, phone banks, and volunteer recruitment. Lee also has local and state-level campaign experience including working as a field representative with Bonnie Watson Coleman's 2014 U.S. House of Representatives campaign and Cory Booker's 2013 U.S. Senate campaign. Having an interest in open space and historical land preservation, Lee is a member of the Phillipsburg Area Historical Society. An avid outdoorsman from a young age, Lee enjoys camping, fishing, and hiking in his free time. 
Dominic Brennan, Field Organizer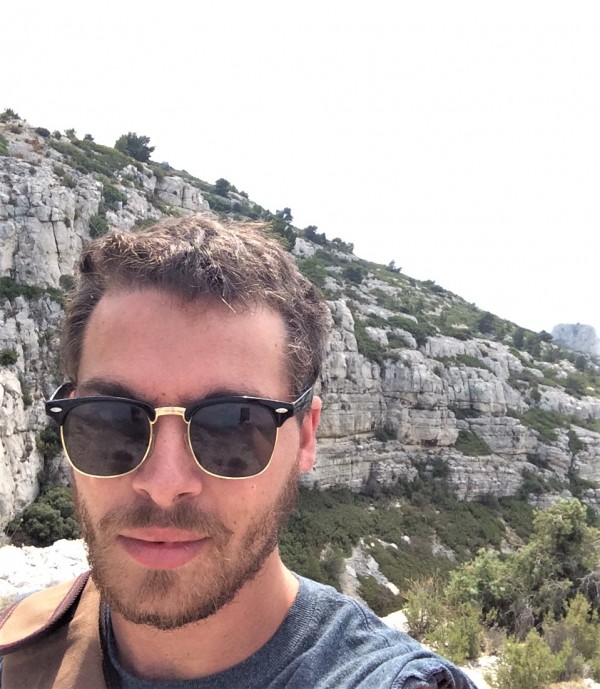 Dominic Brennan is a Field Organizer with Conservation Voters of Pennsylvania and New Jersey League of Conservation Voters. Dominic graduated in 2015 with a bachelor's degree in Environmental Studies and Sociology  from St. Lawrence University
Dominic served as an AmeriCorps member for two years, first in Knoxville, TN and then in Burlington, VT. In Knoxville Dominic worked with CAC AmeriCorps and Knox County Stormwater Department as an environmental educator. In Burlington Dominic worked with the Lake Champlain Committee as the Education and Outreach Coordinator.
In his free time, Dominic enjoys cooking, biking, and hiking. 
Joe Hendershot, Field Organizer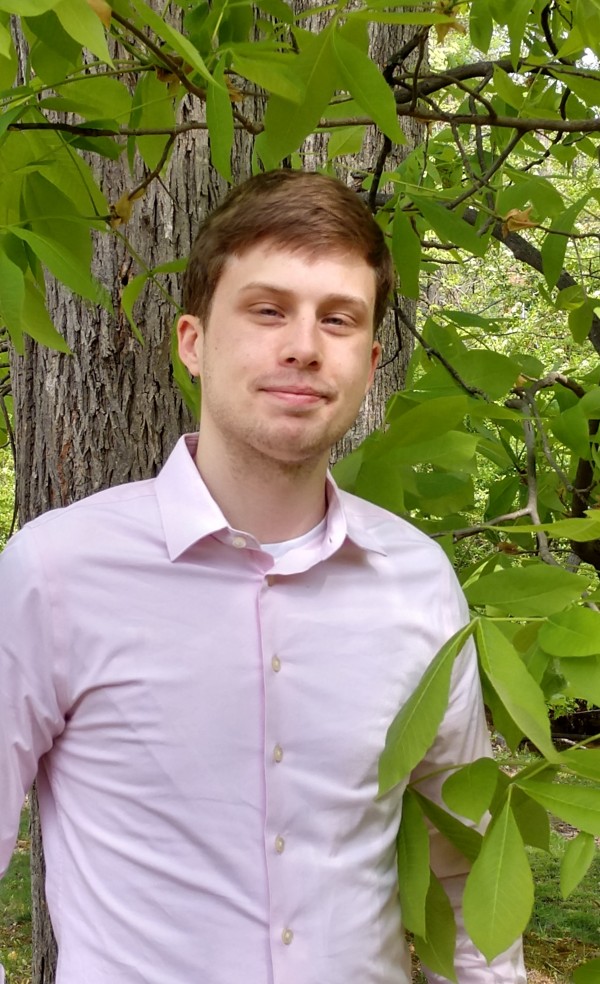 Joe Hendershot is a Field Organizer for New Jersey League of Conservation Voters and Conservation Voters of Pennsylvania. A lifelong resident of Hamilton, New Jersey, Joe graduated Summa Cume Laude with a bachelor's degree in Political Science and History from Rutgers University. Joe's studies focused on whether humanitarianism can be a topic of partial involvement or must be a goal that entirely encompasses a cause.
While in school Joe interned with New Jersey LCV assisting with policy and development projects. Joe was also a coordinator for the Daily Targum's referendum and after that worked on the Joint campaign for New Jersey's Legislative District 14 campaign.
Joe enjoys traveling, reading, fishing, and camping.